Who is RONNIE?
Ronnie wrote:
"I WILL SEE JACK JUNIOR WIN THE AUSTRALIAN CUP NONE OF THE OTHER DOGS ARE
GOOD ALL BAD IS A VERY BAD FIELD FOR GROUP 1 BAD FEILD FOR INTERSTATE
CHALLENGE HERE FLASH JOAN BAD DOG RAN OUT ON FIRST TURN WINGED RUNNER
FIGHTED ON HOME TURN WRECKED CHANCES OF ONLY GOOD DOG BAZZA BAD DOGS
INTERSTE DOGS"
"GONZO GONZO GONZO IS CRAP DOG ALL MY DOGS ARE BETTER EVEN BAD ONES HA ANY DOG CAN BEAT GONZO HE DOESNT CHASE PROPERLY. EVERYONE SAY MY DOGS DONT CHASE PROPERLY HA THEY CHASE BETTER THAN GONZO GONZO. NOT A VERY GOOD DOG YOU ALL LOOK SILLY HE DOESNT CHASE SAME AS ALL THAT BREED THEY ONLY GO WITH THE LEADERS. I HAVE THE MONEY I HAVE THE GOOD DOGS YOU HAVE BAD DOG VERY BAD DOG"



Who is BAD DOG Ronnie?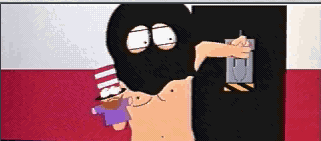 Let us know in the GONZO Forum